New Playmat Line for October!
It's finally Friday! At last! October is also here, and with the new month, we bring to you: a fresh new selection of stitched-edging playmats! Check 'em out: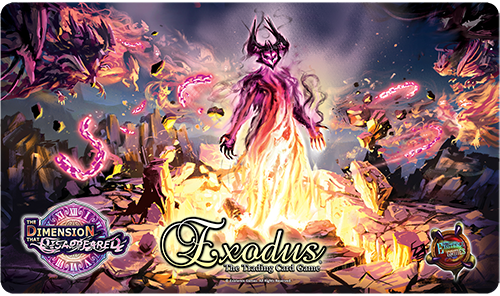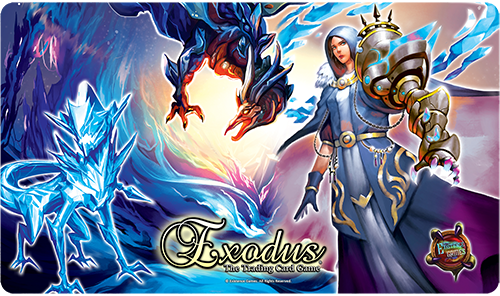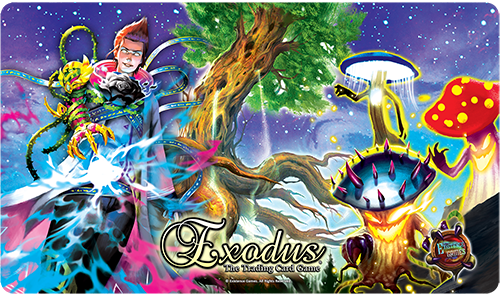 ---

What's even better--all mats in the Online Store come with a Limited Edition sketch Eroda's Ascendance right now!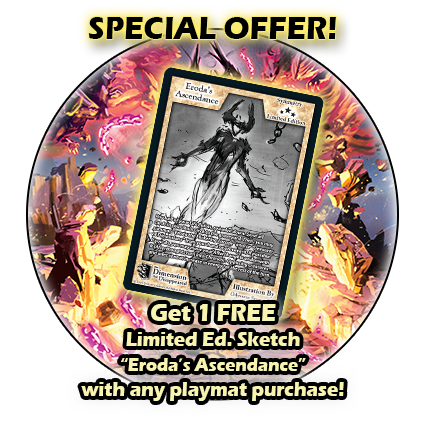 We will warn you though, there's already a limited quantity of these mats left, so go snag 'em quick if there's one you like! Hope you enjoy the new designs :)


________________________________________ ________________________________________



---

Friendly reminder: Our giveaway is currently open, and even if you've already entered, you can still rack up an extra entry point each day just by clicking over to our website 😎 Don't miss out--a shiny uncut sheet and a boat load of sketch cards are on the line!

Have an awesome, game-filled weekend 💪
---
---
Play On!
Official Site | Facebook | Twitter | Instagram | Youtube
All the best,
Jake Medina
Lexi Medina
Existence Games