Surprise! We've Got New Mats for You 👀

Happy official Black Friday! Our Holiday Sale may have already started a week early, but we're not done releasing new goodies to grab 🤩🙌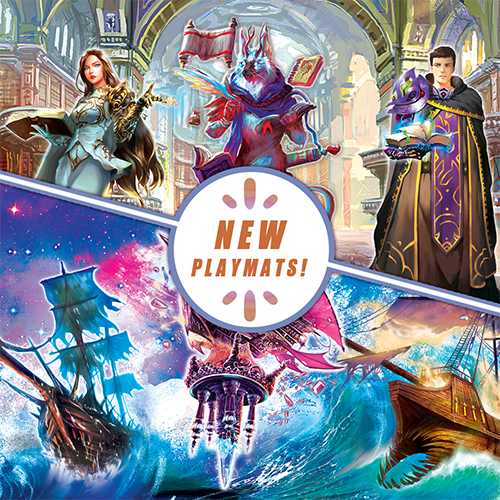 That's right!! Two all-new playmats featuring never-before-seen Set 6 artwork are now up for grabs on our website :D

We wanted you, as an awesome newsletter subscriber, to know first, since there's a very limited quantity available ... and once these are gone, they're gone! We almost never reprint our playmat designs (unless there's an extremely high demand), so we encourage you to jump on new design releases ASAP so that you can be one of the few epic players in the world to have an exclusive Exodus TCG mat 😎

Check these out:

---
"The Archive Guild" Playmat: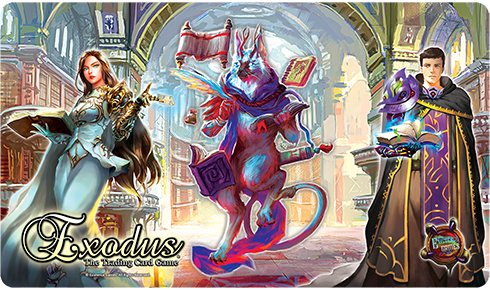 "The Leviathan Guild" Playmat: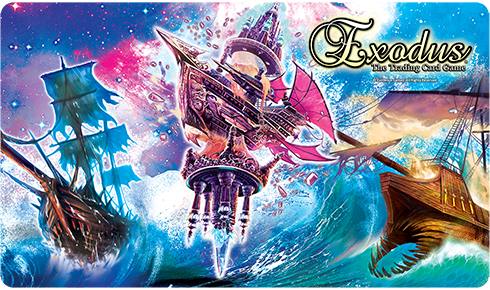 ---

What do you think?! 😍
Go get your snazzy new playmat now! 👇

---
______________________________♢✦♢______________________________
✨ Happy Shopping! ✨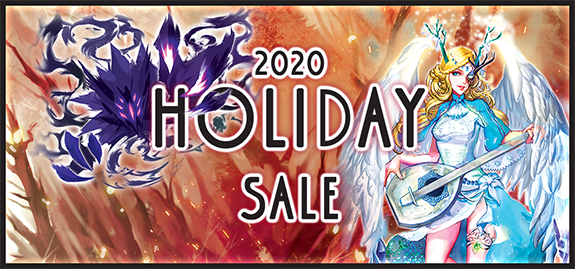 Now that the real rush of holiday shopping has begun, we don't want you do get left out of all the swanky deals we have to offer! This year is definitely our biggest & best Holiday Sale yet, and with snazzy new packages, incredible discounts, an insane new promo card & the opportunity to get a random Secret Rare 👀 ... we know there's something for everyone here :)

Have fun splurging on yourself, or get those card-loving / tabletop gaming / fantasy art collecting folks checked off your shopping list 🎁 (NOTE: the sooner you get those gifts this year, the better! Those hard-working postal services are swamped, and chances of package delays have never been higher. So don't delay, and start shopping now!)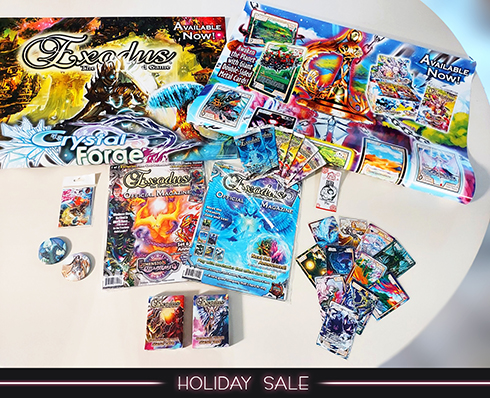 ______________________________♢✦♢______________________________
We hope all our fellow Americans had a wonderful, cozy Thanksgiving, and we continue to extend our greatest love & care to you all 🥰 Feel free to reach out to us anytime on Discord if you ever have any questions or need help finding information on anything regarding the Exodus TCG.
And Thanksgiving or not, don't forget to tell your loved ones how much they mean to you, and share your thankfulness with a genuine warm smile! We could all use that, right? 😊


---
---
Play On!
Official Site | Facebook | Twitter | Instagram | Youtube
All the best,
Jake Medina
Lexi Medina
Existence Games