Birth of Creation Set List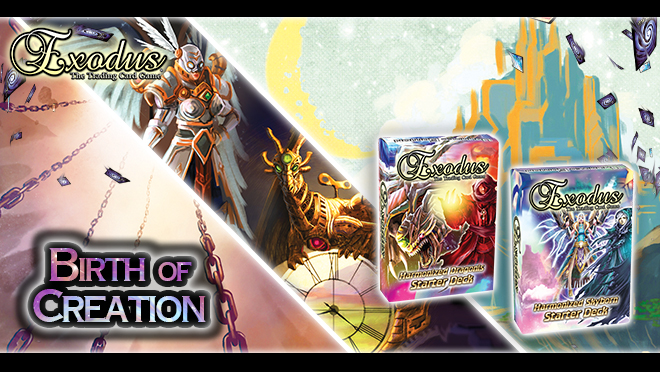 The very first / base set of Exodus, Birth of Creation, consists of the two Stater Decks "Dragonis" and "Skyborn", along with some promo cards that were printed during this set. While the majority of the creatures in BoC don't have built-in abilities, the Symmetry cards from the two decks are widely known as "staple" cards that are preferable to have in just about any type of custom deck!

Click on an image to enlarge it.

---

Skyborn Deck

Dragonis Deck

Promo Cards

Promo cards cannot be found inside any sealed product, but are instead obtained through game promotions and events!

---

---
Skyborn Deck

Dragonis Deck

---

---
Skyborn Deck

Dragonis Deck

Other

---