Exodus News, Extra Issue #08 -- Magazine Pre-Orders
Pre-Orders are now open for the Exodus TCG Magazine (Volume 1, Issue 1)! At long last, the wait is over. Get the insider info on the next Exodus expansion set before everyone else, learn about new decks and strategies, meet the Guild leaders, and more! Also included with this Magazine issue will be an exclusive Promo card that's part of (but not found in) the upcoming set! Additionally, you'll find a brand-new random Limited Edition sketch card sealed inside your Magazine issue.


On top of getting 2 new cards exclusive to the Magazine, you can read all-new storyline that wraps up the Galaxy Tides era. Learn about Alana's origins and find out what becomes of the Skyborn Guild after Skyriss' feud with Victoria (and the rest of Order) reaches its climax!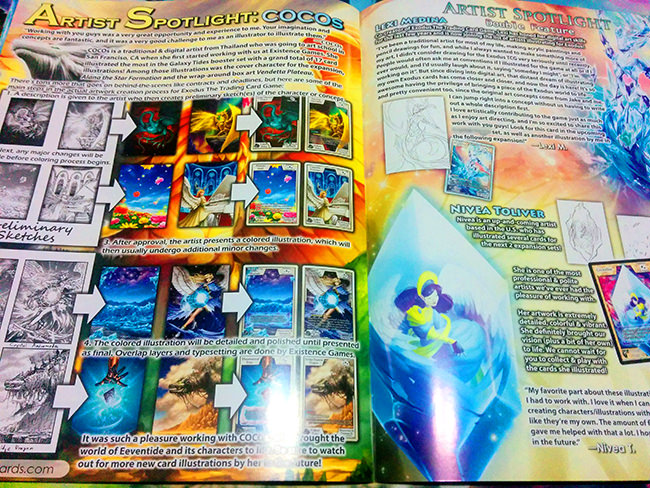 With Artist Spotlights & more, you don't want to miss getting your hands on a copy of the first issue! It will be a limited print run, so once they're gone, they are gone. If Magazines prove to be popular, expect new issues to be published regularly (at least bi-annually).

Head over to the Exodus Online Store to PRE-ORDER your copy now or ask to get them from your friendly local game store! The Magazine releases later this month and Pre-Orders will start shipping as early as next week.


Unlike other products, we do have to charge shipping on Magazines. So, if you don't want to pay for shipping, please purchase it from your local game shop. We always prefer you to shop local and support these great retailers.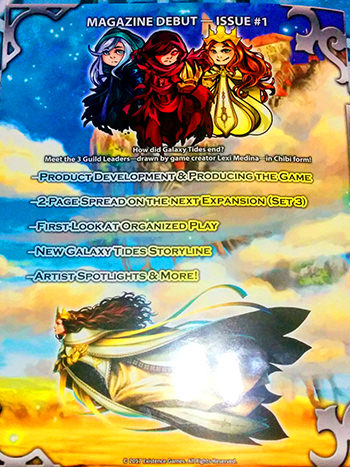 If you're not already, be sure to follow Exodus, The Trading Card Game on Facebook, Twitter, and Youtube Channel, for all official game news!

Best regards,
Jake Medina
Lexi Medina
Existence Games