At Last, New Playmat Designs Are IN!

Hey, it's been a little while, but we have an exciting new release to share with you, and wanted to let you know first before we announce on social media! 🤩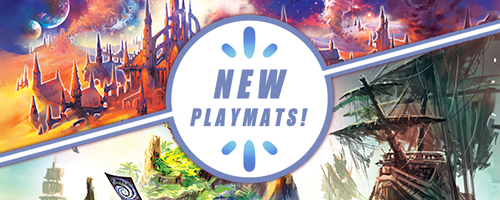 The First Two Set 6 Playmats!
The next Exodus TCG expansion "Threshold of Time" (Set 6) was announced and teased earlier this year in our official Magazine Issue 4 😎 (Check it out if you haven't yet!) As we get closer to the release date with each passing month, we decided it was time to spoil you guys with some vibrant, exciting new playmats featuring exclusive Set 6 artwork!!!

And without further ado, behold...
---
"The Great Archive" Playmat: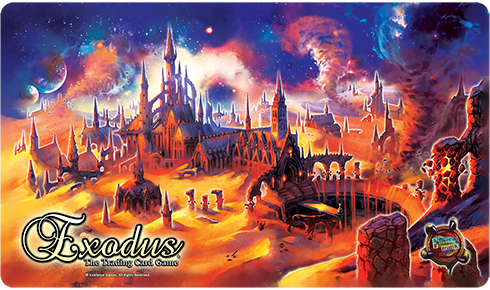 "Isla De Las Cartas" Playmat: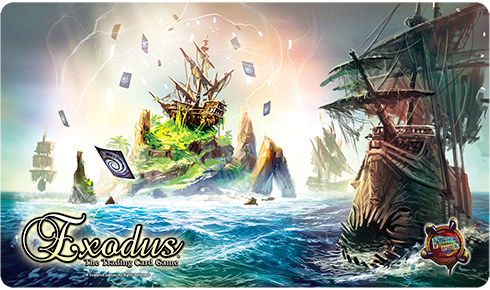 ---

Both these mats are ✨AVAILABLE NOW✨ ― but just a heads up, supply is super limited. And if you know our playmats, you know that once they're sold out, they may never come back again. This means if you see a design you like, grab it, and get it quick (and enjoy being one of the first & few to have one of our limited designs)!

---
New Mat Release Schedule:
For the next few months, (starting now in November 2020), we'll be releasing 2 new playmats at the start of the month, all with new Set 6 artwork! 😍🙌 Every new design will be just as limited as these first two, so keep a sharp eye out and snag any mats that speak to you, because this will be the time to grab some new exclusives that may never be reprinted :D

---
______________________________♢✦♢______________________________
Other News:
✨ Weekly Giveaways ✨
If you're not with us on Discord, Facebook, Instagram or Twitter yet, you'll definitely want to join us right away! 😄 We've been holding weekly giveaways over the weekends with collectible prizes like signed cards, hard-to-get-promos, sketch cards, booster packs & more! Don't miss out 💛
______________________________♢✦♢______________________________
Hope you're all staying safe, taking good care of yourselves & remembering to enjoy some gaming time with your loved ones & friends :) Take care, and from us at Existence Games, we send you all our love.


---
---
Play On!
Official Site | Facebook | Twitter | Instagram | Youtube
All the best,
Jake Medina
Lexi Medina
Existence Games