The Best New Game Is Exodus! Listen To What People Are saying: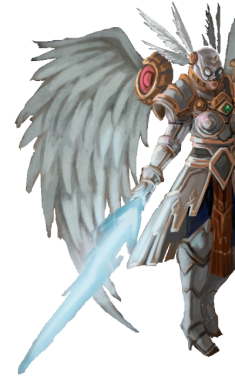 ~Exodus is the best new game! We play it all the time! -Hunter S.

~Every time my brother and I play Exodus, we have fun fun fun games! -Dani S.
~Incredible artwork! This is such a fun game! -Cecelia V.
~This is really easy to learn, games go fast and the rules are very simple. Yet, there's still a lot of strategy involved in the game. I love it! -Zack M.
~This game is so awesome! The creatures look so cool! -Logan L.
~Wow! I am very impressed with the game. The artwork is beautiful and the game mechanics are very strategic. -Oliver R.
~Finally, a game I can play with my children as an adult. Thank you! -Emily G.
~This is now at the top of my list of collectible card games. -Beck R.
~I love the angel deck! The symmetry cards in this deck really rock! The game is cool. -Arthur F.
~We've been playing this with two players, now we're playing it with four people. This really steps things up and makes it more challenging. Thanks for inventing such a fun game. -Michael J.
~I bought two decks for my kids and they're having so much fun! I'll be buying each of my nieces and nephews a deck for Christmas. This is the best new game! -Mark N.
~The dragon deck is full of power. It's my favorite! -Ryan C.
~My best friend and I each live in different cities. We both love Exodus The Trading Card Game. It was so fun when we played it in person when she came to visit, that now we play it through video chat by pointing the camera down at the cards on the table. It's really fun! Thanks for making the best new game! -Alyssa P.
~It's so nice that games go so fast. I can play lots of games with my friends in no time at all! We can play about 5-7 games in about 30 minutes. Exodus is also great for taking with us on trips. It's fun to play in the hotel or in the tent when camping. -Jacob T.
~Thank you for a game that's safe and is free of evil undertones. It's nice as a parent to know that my kids won't be near all that when playing Exodus The Trading Card Game. -Sara B.
~I love all the strategy involved in Exodus! I could be losing a game with only 1 life point left, but then I'll strategize and end up putting a big twist on the game. Either way if you win or lose, the game is still incredibly fun! -Alex A.
~The original harmonized decks as they come are very fun and very good, and just about anyone can win with them. Now I'm going to try some deck building and see how this plays against other decks. Best new game! Great job! -Sam D.
~I've been playing Exodus The Trading Card Game for a few days now and some of my favorite cards are showing up in my dreams! -Frank H.
~Exodus is so fun! I'm going to tell all my friends about this and get them into the game so I can host my own little tournaments! -Garrett P.
~Both decks are really fun, and I can win pretty well with both. I love the artwork with angels and dragons. It's hard to pick a favorite! They're both so fun and so awesome! -Rachel V.
~As an older gamer, when I first played this game, I thought it was too simple. But after playing several games, I realized all the strategic moves I could do. I give Exodus The Trading Card Game two thumbs up for gamers of all ages. -Phillip B.
~I like how the strategies are completely different if I use the angel deck rather than the dragon deck. It's fun to try a different strategy each time so you can see what you're good with. Because of all the different cards and strategic moves, no two games are alike. Thanks for making this; it's a lot of fun! -Kim R.
~I thought I had played all of the ultimate card games out there, but then I discovered Exodus. It is the ultimate card game! -Henry M.

~I love this game. It is something that I can pick up very easily and it is just a whole lot of fun! My thanks to the creators. -Loran P.
~What card game has just be added to our family game night? The Exodus cards! We will be ordering two more decks. -Joy S.
Return From Best New Game Endorsements To The Home Page