Monthly Promo Cards



Existence Games releases a new Exodus TCG promotional card every month! This card will be the entry promo obtained at official tournaments.
*January Notice: New Promos in Development!
Type: (TBD) // Rarity: (TBD)

• (Effect TBD)


Scroll down to view all of the currently released Promo cards.

---
*Attention Shop Owners and Organizers!*

To receive the monthly prize support kit with the current promo card, contact us.

---
Past Monthly Promos: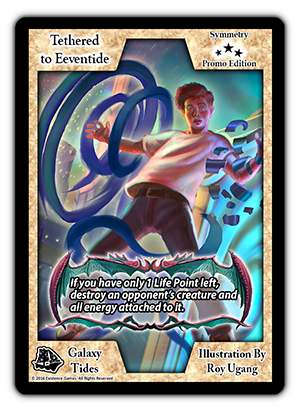 ---